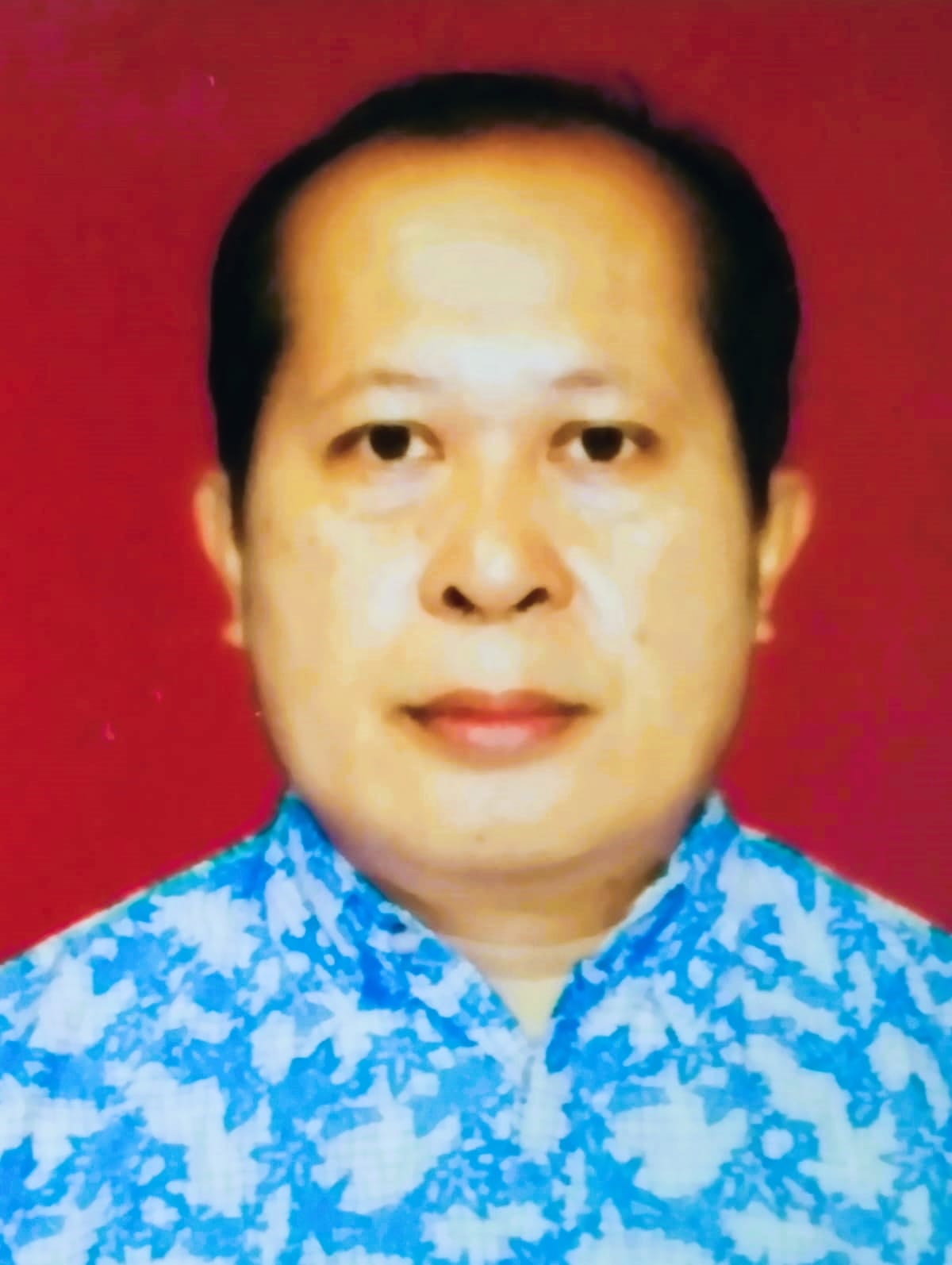 Suminto, B.Ak., S.Sos., M.Si.
Suminto adalah Direktur Administrasi, Data dan Pengelolaan Produk Riset dan Inovasi (ADPPRI) Universitas Indonesia periode Agustus 2021 sampai dengan saat ini.
Beliau menamatkan gelar sarjana Ilmu Administrasi Niaga/Keuangan di Universitas Indonesia, lalu melanjutkan gelar master pada bidang yang sama dan tamat pada tahun 2004.
Suminto dinobatkan sebagai Pengelola Keuangan Terbaik tingkat UI, peringkat kedua pada tahun 2011 dan peringkat pertama pada tahun 2013. Selain itu, beliau pernah mendapat tanda jasa Ahli Pengadaan Nasional Kemenkeu pada tahun 2012 dan menjadi finalis Pengelola Keuangan Tingkat Nasional yang diadakan oleh Kemenristekdikti.
Sejak tahun 1993, Suminto aktif mengikuti seminar, terutama di bidang keuangan, teknologi, dan hukum. Tahun 2014-2015, Suminto didapuk sebagai Tim Juri Pengelolaan Keuangan Berprestasi Tingkat Universitas.
Suminto mengikuti 3 penelitian sejak tahun 2007-2015, yaitu tentang Pengendalian Pendapatan Daerah, Penerapan Good Corporate Governance dalam Pengelolaan Keuangan Terintegrasi UI, dan sebagai ketua Tim Litbang untuk penelitian Pasar Musi Depok.
Sebelum menjadi Direktur ADPPRI, Suminto pernah menjabat sebagai Kepala Sub. Direktorat Keuangan UI pada tahun 2014-2018 dan setelahnya menjabat sebagai Kepala Sub. Direktorat Perencanaan dan Monev UI dengan masa jabatan 3 tahun, terhitung dari 2018.
Kontribusi beliau dalam memajukan UI adalah berkecimpung di bidang anggaran dan keuangan, seperti menjadi Tim Perencanaan dan Perancangan Aplikasi Sistem Manajemen Kas (Sim-Kas) UI, Anggota Komite Penyusunan Rencana Kerja dan Anggaran UI, dan pada tahun 2018-2019 menjadi Sekretaris Eksekutif Tim Integrasi Keuangan UI.
---
Mr. Suminto is the Director of Administration, Data, and Research and Innovation Product Management of Universitas Indonesia, starting from August 2021.
He holds a bachelor's degree in Commerce Administration from Universitas Indonesia, then continued his master's degree in the same field and graduated in 2004.
He was named the Best Financial Manager at Universitas Indonesia, second rank in 2011 and first rank in 2013. In addition, he was given a decoration as the Ministry of Finance's National Procurement Expert in 2012 and was a finalist for the Ministry of Research, Technology, and Higher Education's National Level Financial Management.
He has been actively participating in seminars since 1993, particularly in finance, technology, and law. He was appointed to the Jury Team for High Achievement Financial Management at the University Level in 2014-2015.
From 2007 to 2015, he was involved in three research: Regional Revenue Control, Implementation of Good Corporate Governance in UI Integrated Financial Management, and the Depok Musi Market research, in which he was the Head of the Research and Development Team.
Before becoming ADPPRI Director, he held the position of the head of Subdirectorate of Finance from 2014 to 2018, and then as the Head of Subdirectorate of Planning, Monitoring, and Evaluation for a three-year term beginning in 2018.
Contributed in advancing Universitas Indonesia, he has worked as a team member on the UI Cash Management System (Sim-Kas) Planning and Design Team, a member of the UI Work Plan and Budget Preparation Committee, and an Executive Secretary of the UI Financial Integration Team in 2018-2019.