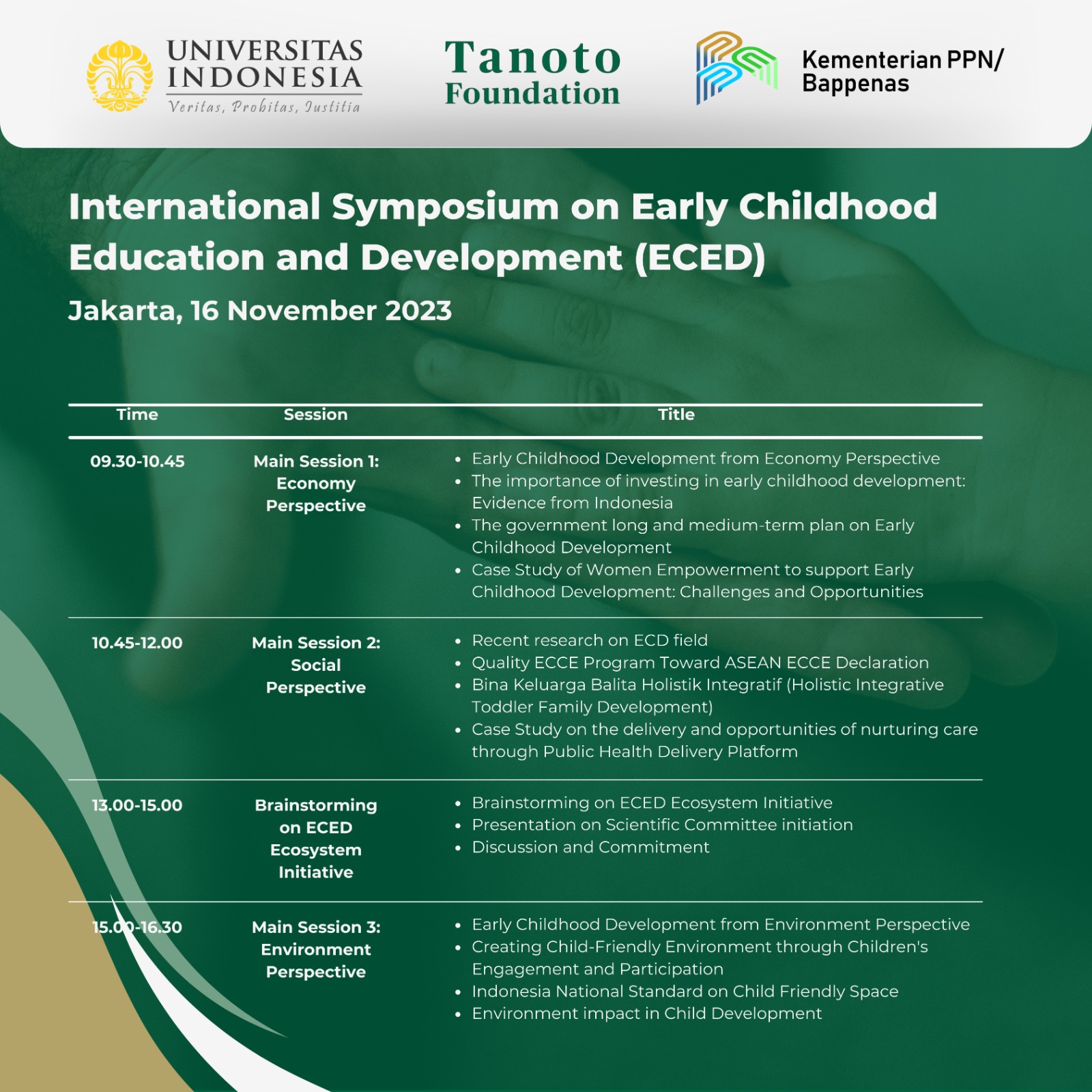 [International Symposium on Early Childhood Education and Development (ECED)]
One of the key factors in the creation of the Indonesia golden generation of 2045 is the early childhood education and development. Early childhood education and development is a cross-disciplinary issues, therefore it is important that all parties understand the significance of involving experts and researchers from various disciplines to focus early childhood as the center of scientific growth.
Universitas Indonesia together with Tanoto Foundation and the Ministry of NPA (Kementerian PPN/Bappenas) collaborate to hold this event with the detail:
🗓️: Thursday, November 16th 2023
🕖: 08.30–17.00 WIB (UTC+07.00)
📍: Puri Ratna, Grand Sahid Hotel, Jakarta
Meet and discuss the topics with various experts in these fields. We accept offline attendee up to 150 participants. Please register yourself through the link: bit.ly/KehadiranECEDSymposium2023
You can also tune-in an online stream through Zoom Conference (bit.ly/SymposiumECED) and YouTube (youtube.com/@risbangui).
Thank you for your attention and we hope to see you there.
#UniversitasIndonesia #UI #RisbangUI #TanotoFoundation #Bappenas #Symposium #ECED